ABOUT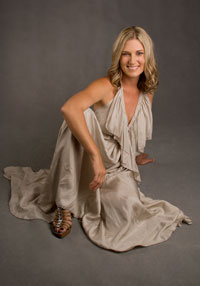 Danielle Louis is the owner and creative drive behind the business. Originally a Sydney girl, she travelled to London where she continued her career and passion for design remaining there for 14 years.
She has formal qualifications from Central St Martin's Art College London which is renowned as one of the most prestigious art and design universities in the world. Her inspiration has been drawn from her many years of living abroad whether that be Europe, the Middle East as well as various locations in Australia. She settled in Brisbane in 2009 to make it her home and is ready to assist with all your design needs!
Qualifications
Masters (Distinction) – Design. Central Saint Martin's, London
Postgraduate Diploma – Design. Central Saint Martin's, London
Diploma – Design. Sydney Institute, Randwick College, Sydney
"What I come across regularly working in this industry, is that people just simply do not know where to start. Clients look through glossy magazines and just think to themselves "I couldn't possibly afford that" or "My place could never look like that" or "I don't have time to do that".
"

My job is my passion, which drives me to perfection.

"

My Personal Guarantee to all clients is a hassle free, results based outcome, working strictly within a set budget and completion date.